EuropeanPioneers funds start-ups with over 2 Million Euros for the second round
Berlin/Sankt Augustin. This week the EU-accelerator programme "EuropeanPioneers" starts the second round of funding, in which 13 start-ups and SMEs get the chance to be supported with up to 250,000 Euros. Entrepreneurs in the areas of Smart City Services, Social Connected TV, Pervasive Gaming and E-Learning will receive the fund. The programme aims to support innovative business models of start-ups and SMEs. Applications deadline of the second round closes on June 22, 2015. Interested entrepreneurs can apply through www.europeanpioneers.eu.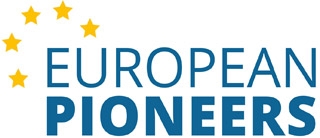 In the course of the intensive 8-month programme, the participants will be introduced to lean-start-up and design-thinking methods. They will also be mentored by experienced coaches in concept and business model development, milestone planning, user testing, team building, marketing and finance. Moreover, they get to work with technologies of the FIWARE-platform, an innovative cloud-based infrastructure solution for economical development of digital applications, developed by companies and research facilities in the "Future Internet Public Private Partnership" (FIPPP) of the European Union.

12 teams out of nine European countries are currently funded by EuropeanPioneers. The teams were selected for the first round, which officially started in December 2014. The EuropeanPioneers accelerator, led by start-up-builder etventure, is part of the Future Internet "FIWARE ACCELERATOR PROGRAMME" of the European Union which distributes a total of 80 million Euros to innovative companies. EuropeanPioneers is one of 16 accelerators of this programme. Consortium partners are the Fraunhofer Institute for Intelligent Analysis and Information Systems IAIS (Sankt Augustin, Germany), Weblify (Poland), Thoughtbox (Ireland) and F-Secure (Finland).